M a r k e t N e w s
National Electrical to Make Waves at the 7th Power & Energy Africa, Kenya
Posted on : Saturday , 19th May 2018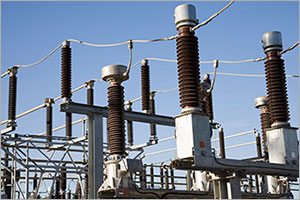 National Electrical Equipments Corporation, the brand that needs no introduction in India, will showcase the best of its technology at the 7th Power & Energy Africa, Kenya, an event that focuses on businesses and products solely related to the development of the power and energy industry. The exhibition will take place at the Kenyatta International Convention Centre, Nairobi from the 29th till 31st of May 2018.
The annual event features major companies and countries from around the world, displaying products right from light bulbs, wires, cables turbines, generators to nuclear and renewable energy solutions. This year the event will also include a conference where the brilliance of the sector will be discussed and shared by experts and well known speakers of the industry.
Known for its expertise in transformer production, National Electrical claim to develop the most reliable, cost efficient transmitters built to generate, transmit and distribute electrical power of 15 MVA and 33kV class. All their products are prepared as per specification provided by their clients, including the material required to develop the product. Through their participation in the Power & Energy Africa expo, they will bring to the market the gadgets and technology required to distribute light source, far and wide with much efficiency.
The expo this year will have and interntaional presence with a count of 30 countries participating, moreover the total number of expected visitors at the event is estimated to be over 4000, including exporters, buyers, researchers and company heads. To sum up, the African continent is flourishing beyond compare, hence it is the right time for companies to place their stand in the nation.
Source : expogr.com