M a r k e t N e w s
Tanzania talks with LNG energy investors to start soon - TPDC
Posted on : Tuesday , 20th October 2020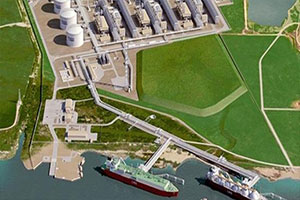 Dr James Mataragio, Tanzania Petroleum Development Corporation's Managing Director, said in Dar es Salaam earlier that the host government agreement talks with the consortium of IOCs led by Royal Dutch Shell and Equinor will pave way for a final investment decision.

"We are making progress because we have just finished land acquisition after compensating all affected people in Lindi Region," Dr Mataragio noting that progress has been made with TPDC paying over 5.4bn/- compensation to villagers in Lindi Region to pave way for the gigantic project.

"We are arranging to restart HGA talks that will lead us to FEED. The HGA negotiations are due to start any time from now," the TPDC Head stated. FEED stands for Front End Engineering Design.

Earlier in June, Energy Minister, Dr Medard Kalemani expressed in the parliament that, "Construction of this project is expected to start in 2022 and will be concluded in 2028. The project will have capacity to produce 10 million tonnes of LNG a year."

Observing on progress being made in executing the LNGproject, Equinor ASA Press Spokesman, Erik Haaland mentioned for the LNG project to advance, it will depend on having a solid framework in place. The key project agreements are the production sharing agreement and HGA, together because they form the framework for the investor to mature the project towards a final investment decision.
Source : www.txm.com