Afrotrade - is Africa's Prime Foreign Products, Equipment & Machinery Catalogue for African Buyers providing an easy access for international companies to reach their prospective buyers/ clients/ partners in Africa, in a very simple, economical but effective way. Read More >>
Latest News Updates
Afrotrade June Issue Inaugural by Chief Guest at POWER & ENERGY AFRICA 2016
Latest Advertisers seeking agents in Africa
Search Advertisers by Products
Upcoming Events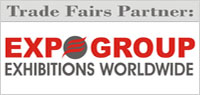 Afrotrade will be distributed to trade visitors free of cost at the following Trade Exhibitions:
Business News
Tanzania: AfDB Pumps 374.9bn/ - Loan for Kakono Power Project
THE government has signed a loan agreement of 161.47 million USD with the African Development Bank (AfDB), to implement Kakono Hydropower Project (Kakono HPP). The approximate cost of execution.... Read More »
Posted on : Friday , 24th March 2023
KENYA: Finnfund Sells Its Stake in the 310 MW Lake Turkana Wind Farm
The Finnish Fund for Industrial Cooperation (Finnfund) is selling its shares in Lake Turkana Wind Power (LTWP), the special purpose company that operates the 310 MW Lake Turkana wind farm. It is the.... Read More »
Posted on : Friday , 24th March 2023
RWANDA: In Nduba, A New Landfill Will Produce Electricity and Fertiliser
A new landfill will soon be built in Kigali, the capital of Rwanda. According to the Water and Sanitation Corporation (WASAC), construction of the site will start in June 2023. The landfill will be.... Read More »
Posted on : Tuesday , 28th February 2023
Request a Free Copy
Collect your free copy at the leading exhibitions of Africa or.