Afrotrade - is Africa's Prime Foreign Products, Equipment & Machinery Catalogue for African Buyers providing an easy access for international companies to reach their prospective buyers/ clients/ partners in Africa, in a very simple, economical but effective way. Read More >>
Latest News Updates
Afrotrade June Issue Inaugural by Chief Guest at POWER & ENERGY AFRICA 2016
Latest Advertisers seeking agents in Africa
Search Advertisers by Products
Upcoming Events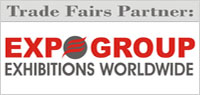 Afrotrade will be distributed to trade visitors free of cost at the following Trade Exhibitions:
Business News
East African Energy sector boosted by recent positive global investments
The East Africa region is increasingly becoming an area of interest in the eyes of international investors in energy projects from around the world. The recent substantial FDI influx in the East.... Read More »
Posted on : Monday , 13th September 2021
$1.2 billion of active power projects in Rwanda
Rwanda has set 2024 as a target date to reach the goal of 100 percent access to power for its entire population. Consequently, the small nation has more than $1.2 billion of active power.... Read More »
Posted on : Monday , 6th September 2021
Kenya To Gain From $94m EU Geothermal Power Fund
Kenya is among countries set to benefit from €80 million ($94 million) funding from the European Union investment arm to increase geothermal power production. The European Investment Bank an.... Read More »
Posted on : Tuesday , 24th August 2021
Request a Free Copy
Collect your free copy at the leading exhibitions of Africa or.