Afrotrade - is Africa's Prime Foreign Products, Equipment & Machinery Catalogue for African Buyers providing an easy access for international companies to reach their prospective buyers/ clients/ partners in Africa, in a very simple, economical but effective way. Read More >>
Latest News Updates
Afrotrade June Issue Inaugural by Chief Guest at POWER & ENERGY AFRICA 2016
Latest Advertisers seeking agents in Africa
Search Advertisers by Products
Upcoming Events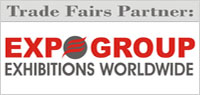 Afrotrade will be distributed to trade visitors free of cost at the following Trade Exhibitions:
Business News
South Sudan and Ethiopian Signs MoU for Electricity Supply
• EEP signs 100MW sales agreement with South Sudan • The first step of the power purchase plan is a feasibility study • The study is to be completed within a year, and.... Read More »
Posted on : Monday , 20th June 2022
KENYA: Menengai III Geothermal Power Plant to Be Commissioned In December 2022
Renewable energy producer Sosian plans to commission the Menengai III geothermal power plant in December 2022. Located in the Rift Valley in western Kenya, the plant will have a capacity of 35.... Read More »
Posted on : Monday , 20th June 2022
GHANA/KENYA: EDFI Lends USD3 Million to Redavia to Solarize Businesses
The Electrification Finance Initiative (EDFI ElectriFI) is signing a new US$ 3.1 million loan for Redavia. The German company will use the loan to provide solar power to businesses and industries in.... Read More »
Posted on : Friday , 20th May 2022
Request a Free Copy
Collect your free copy at the leading exhibitions of Africa or.