Afrotrade - is Africa's Prime Foreign Products, Equipment & Machinery Catalogue for African Buyers providing an easy access for international companies to reach their prospective buyers/ clients/ partners in Africa, in a very simple, economical but effective way. Read More >>
Latest News Updates
Afrotrade June Issue Inaugural by Chief Guest at POWER & ENERGY AFRICA 2016
Latest Advertisers seeking agents in Africa
Search Advertisers by Products
Upcoming Events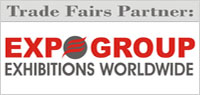 Afrotrade will be distributed to trade visitors free of cost at the following Trade Exhibitions:
Business News
ETHIOPIA: 4th Resource to Assess Geothermal Resources in Two Regions
Canadian company 4th Resource has been awarded a licence by the Ethiopian authorities to conduct geothermal surveys in 2 regions. The planned studies will measure the intensity of the geothermal.... Read More »
Posted on : Monday , 9th January 2023
TANZANIA: Julius Nyerere Hydroelectric Dam Impoundment Launched
Tanzanian authorities are launching the filling of the reservoir of the Julius Nyerere hydroelectric dam on the Rufiji River. The facility will power the turbines of a 2,115 MW hydroelectric plant,.... Read More »
Posted on : Monday , 9th January 2023
Ethiopia Starts Exporting Electricity to Kenya
Ethiopia has started exporting electricity to neighbouring Kenya following a week of testing of a new transmission line, Ethiopian Electric Power said. The $500 million line has capacity to.... Read More »
Posted on : Tuesday , 13th December 2022
Request a Free Copy
Collect your free copy at the leading exhibitions of Africa or.