Afrotrade - is Africa's Prime Foreign Products, Equipment & Machinery Catalogue for African Buyers providing an easy access for international companies to reach their prospective buyers/ clients/ partners in Africa, in a very simple, economical but effective way. Read More >>
Latest News Updates
Afrotrade June Issue Inaugural by Chief Guest at POWER & ENERGY AFRICA 2016
Latest Advertisers seeking agents in Africa
Search Advertisers by Products
Upcoming Events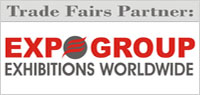 Afrotrade will be distributed to trade visitors free of cost at the following Trade Exhibitions:
Business News
Kenya Announces Green Hydrogen Roadmap and Strategy with Support from EU and Global Gateway
At the inaugural African Climate Summit in Nairobi, President of the European Commission Ursula von der Leyen and President of Kenya William Ruto unveiled the Green Hydrogen Strategy and Roadmap for.... Read More »
Posted on : Wednesday , 13th September 2023
Kenya Seeks a $150 Million AfDB Loan for Power
Kenya is seeking a Ksh21.66 billion ($150 million) loan from the African Development Bank (AfDB) to connect homes to electricity under the 3rd phase of the Last Mile Connectivity project. The.... Read More »
Posted on : Tuesday , 5th September 2023
ACTOM Kenya Launches Low-Voltage Electrical Equipment Manufacturing Plant
ACTOM Kenya has launched low-voltage electrical manufacturing plant the company's Power Technics Complex along Mombasa Road in Nairobi. ACTOM recently acquired the manufacturing facility from.... Read More »
Posted on : Wednesday , 16th August 2023
Request a Free Copy
Collect your free copy at the leading exhibitions of Africa or.