Afrotrade - is Africa's Prime Foreign Products, Equipment & Machinery Catalogue for African Buyers providing an easy access for international companies to reach their prospective buyers/ clients/ partners in Africa, in a very simple, economical but effective way. Read More >>
Latest News Updates
Afrotrade June Issue Inaugural by Chief Guest at POWER & ENERGY AFRICA 2016
Latest Advertisers seeking agents in Africa
Search Advertisers by Products
Upcoming Events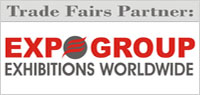 Afrotrade will be distributed to trade visitors free of cost at the following Trade Exhibitions:
Business News
Kenya Aiming To Double Geothermal Capacity By 2030
When Kenya opened the Olkaria power plant 4 decades ago, it was seen more as a research project than a commercial venture. The facility is located in Hell's Gate National Park, a barren zone of.... Read More »
Posted on : Thursday , 22nd July 2021
Electricity Connection Between Ethiopia And Djibouti To Expand
The African Development Bank (AfDB) has approved 2 grants totaling USD 83.6m to boost cross-border trade in electricity between Ethiopia and Djibouti. The funds are made up of a USD 69.65.... Read More »
Posted on : Thursday , 22nd July 2021
East Africa: Djibouti, Ethiopia to Launch Second Power Link
Djibouti and Ethiopia have secured finance to build a second electricity transmission line after the two neighbours enjoyed the returns from the first project that linked their power grids. The.... Read More »
Posted on : Wednesday , 21st July 2021
Request a Free Copy
Collect your free copy at the leading exhibitions of Africa or.