Afrotrade - is Africa's Prime Foreign Products, Equipment & Machinery Catalogue for African Buyers providing an easy access for international companies to reach their prospective buyers/ clients/ partners in Africa, in a very simple, economical but effective way. Read More >>
Latest News Updates
Afrotrade June Issue Inaugural by Chief Guest at POWER & ENERGY AFRICA 2016
Latest Advertisers seeking agents in Africa
Search Advertisers by Products
Upcoming Events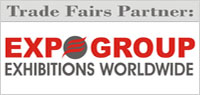 Afrotrade will be distributed to trade visitors free of cost at the following Trade Exhibitions:
Business News
Kenya: Energy Ministry to Build Cow Dung Biogas Plants in 20 Counties
The Ministry of Energy is looking to build domestic masonry biogas plants using cow dung in 20 counties. In a tender document, the Ministry has invited bidders for the construction, testing, and.... Read More »
Posted on : Tuesday , 23rd May 2023
Kenya: Germany Commits to Fund Kenya's Transition to 100% Renewable Energy
Germany has committed to offer both financial and technical support to Kenya to enable the country meet its target of achieving 100 % transition to renewable energy by the year 2030. Germany.... Read More »
Posted on : Tuesday , 23rd May 2023
TANZANIA: $276 million from the AfDB and AFD for the Kakono hydropower plant (88 MW)
In Tanzania, the Kakono hydropower project is on track. The French Development Agency (AFD) and the African Development Bank (AfDB) have confirmed their financing of US$ 120.7 million and US$ 116.... Read More »
Posted on : Friday , 21st April 2023
Request a Free Copy
Collect your free copy at the leading exhibitions of Africa or.