M a r k e t N e w s
RWANDA: AfDB Finances Electrification of 77,400 Homes with a $180 Million Loan
Posted on : Thursday , 19th May 2022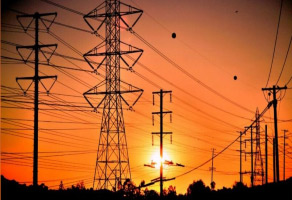 The African Development Bank (AfDB) Group has announced the release of $180 million to Rwanda. This is a loan to finance a project to electrify rural areas, mainly in the south of the country.
Of the $180 million in financing granted to Rwanda, $140 million represents a loan from the African Development Bank's (AfDB) sovereign window. The other $40 million is from the Growing Together in Africa Fund, a $2 billion facility funded by the People's Bank of China (PBC) and administered by the AfDB.
The funding is for the implementation of the Transmission System Strengthening and Last Mile Connection Project (TSRLMC). This project aims to increase access to electricity in rural areas of Rwanda. It is part of the Rwanda Universal Electricity Access Program (RUEAP) which will be implemented until 2024.
Electrification of 77,400 households
Under the TSRLMC, the Rwandan government plans to build more than 1,000 km of medium voltage lines and 3,300 km of low voltage lines to facilitate access to electricity down to the last mile. It will also build 137 km of high voltage lines and 6 substations to reinforce the network. The project will also install or upgrade over 1,200 distribution transformers and related infrastructure.
According to the Rwandan government's projections, the TSRLMC will provide access to electricity to 77,470 households. The project will also benefit 75 schools, 8 health centers, and 65 administrative centers while providing 125 MW of clean electricity from hydroelectric plants.
Source : www.abafnz.com