M a r k e t N e w s
KENYA: Tender for the Olkaria VII Power Plant Feasibility Study
Posted on : Thursday , 10th November 2022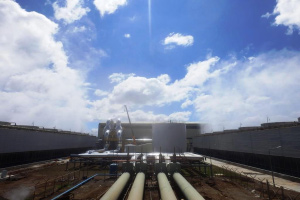 Kenya Electricity Generating Company (KenGen) is inviting tenders for the feasibility study of the Olkaria VII geothermal power plant. The plant will be built at the Olkaria geothermal complex in Nakuru County in western Kenya.
A new steam power plant is expected to be built at the Olkaria geothermal site in the Rift Valley, western Kenya. The 7th plant is the subject of a recent tender by Kenya Electricity Generating Company (KenGen). The Kenyan state-owned company is looking for a consultant to carry out the feasibility study for the project.
The study should provide several key data for the project, including the capacity of the future steam plant. However, KenGen expects the capacity to be between 83 MWe and 140 MWe. Companies interested in the tender have until 17 November 2022 to apply, although KenGen has visited the project site on 1 November 2022.
With the implementation of this project, KenGen should enable Kenya to increase the share of geothermal energy in the electricity mix. In 2020, the East African country had an installed capacity of 2,840 MW, of which 863.1 MWe (30.4%) was generated by geothermal plants.
The Olkaria geothermal site houses several steam plants. Recently completed work has added a VI unit to the Olkaria I geothermal power plant with a capacity of 83.3 MWe. Construction took a few months, followed by a production test period which started in April 2022. KenGen contracted Marubeni Corporation to build Olkaria I unit VI. The Tokyo, Japan-based Company has teamed up with its compatriot Fuji Electric Global to supply and install the turbine in the steam plant.
Source : www.expogr.com